It's such a challenge to make a gift for someone that they'll actually like! What style, fiber, or colors do they prefer? Being so far behind on my holiday gift list, I found myself crocheting the present in front of the recipient (who didn't realize it was for her, of course).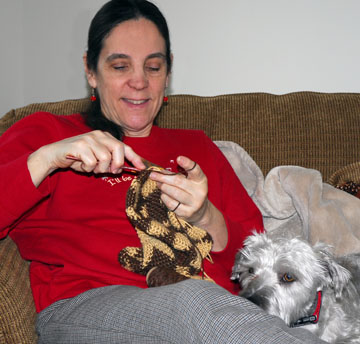 Tapestry crocheting an alpaca Star Hat.
As I crocheted, I began to think that since the gift wasn't finished on time anyway, I might as well ask Betty if she would like a hat like the one I made for Ilsy (who, as promised, managed to act very surprised when she opened the present in front of the family).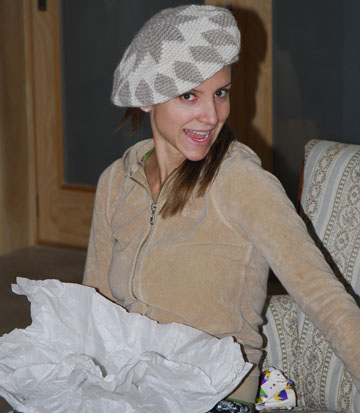 Ilsy loves her Star Hat!
When Betty said, "Yes", I asked her to to pick out the colors. After careful consideration, she chose black and brown Inca Alpaca. Fortunately, I was able to finish the hat before they flew home.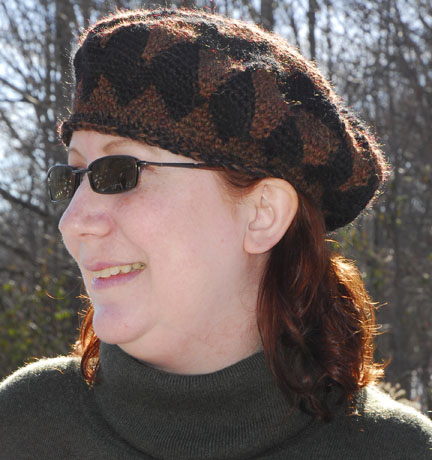 Betty really likes her Star Hat, too!
So, what's the lesson here? To increase the odds that a present will be liked – and maybe even loved – ask if they would like to receive the proposed gift, then let them pick out the colors!
I hope you're enjoying the holidays and that you'll have a healthy and happy new year!