I crocheted my newest project with Classic Elite Inca Alpaca yarn, then asked my daughter to model it for the photos. I hoped she would want a hat like this one for Christmas, so I gathered up some colorful yarn to let her pick out colors – just in case she approved the design.
Ilsy's a real tough critic and quite the fashionista, so I was shocked when she exclaimed, "This style is really hot now, Ma! I'll take THIS one – the colors are great!"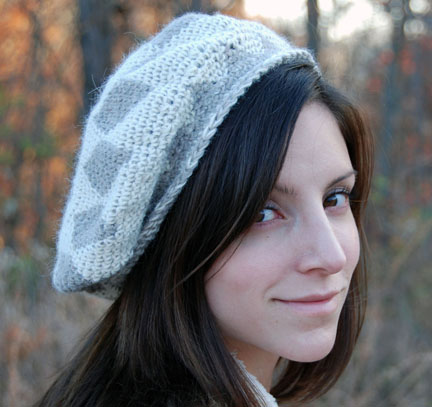 My model daughter, Ilsy, in her soon-to-be new hat.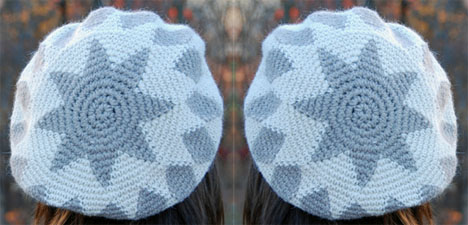 Left-handed and right-handed versions of the Star Hat.
So, I spent today writing up the patterns for right and left handed crocheters, posted them on Patternfish, then uploaded pictures to Flickr and Ravelry – and now I'm writing this to get the word out.
I learned a long time ago that it's not a good idea to buy or make Ilsy anything, because our tastes are very different and it's almost impossible to figure out what she likes. It's a really good sign, then, when she's excited about something that I've crocheted. I hope it appeals to you and your fashionista, too!