My head is spinning! I've been looking at Siglinde's exquisite tapestry crochet hats, pillows, and tablecloths – trying to decide which ones to include in this blog. Oh, my gosh! This talented German woman is incredibly talented! Her sense of design and color are amazing!
Siglinde inserts her hook into the back loop in the European manner.  She started to crochet clothes for her dolls when she was a little girl. Siglinde's motifs are inspired by Mexican, Indian and Scandinavian designs. She also modifies embroidery or knitting graphs and is constantly on the lookout for motifs on drapery, dishes, wallpapers, etc. She says there is inspiration everywhere 🙂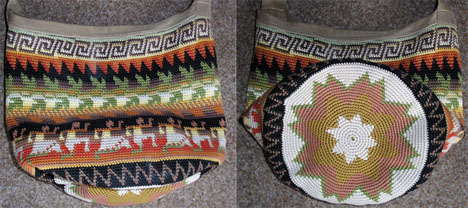 1990's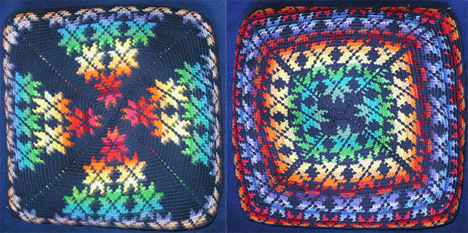 April 2006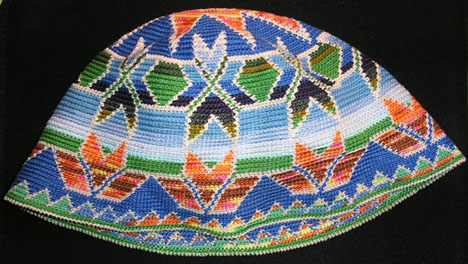 September 2006

September 2006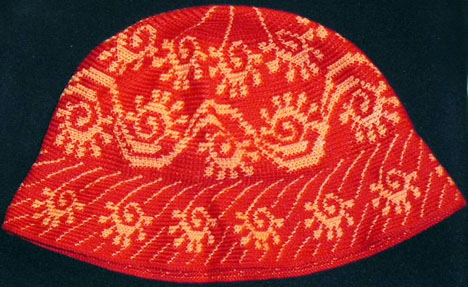 September 2006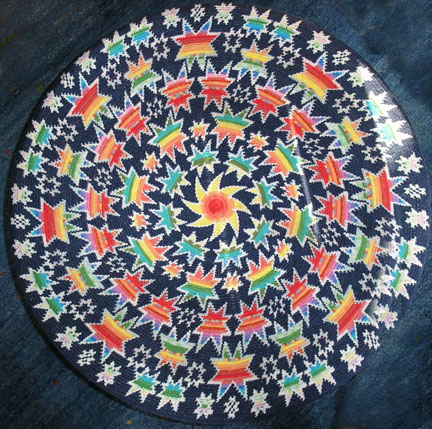 October 2006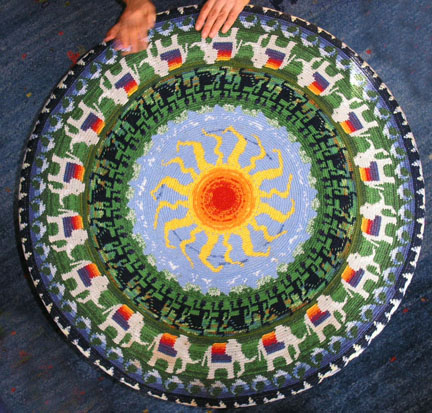 October 2006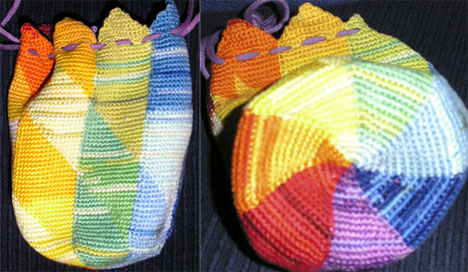 December 2006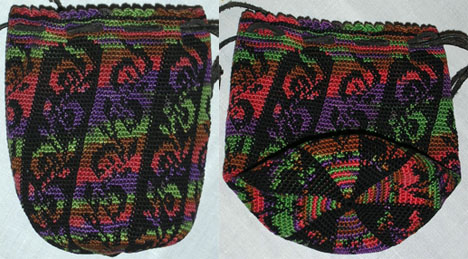 January 2007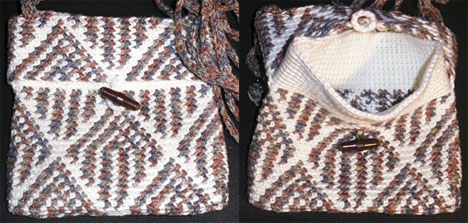 April 2007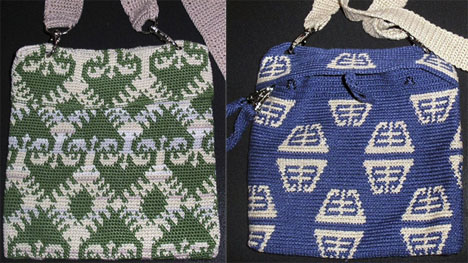 April 2007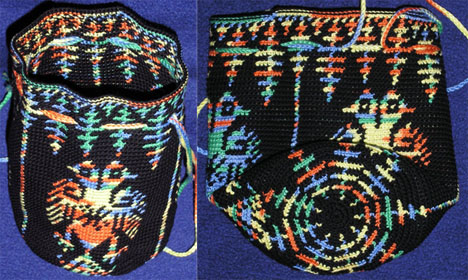 September 2007
Siglinde is a very private person, so we owe a depth of gratitude to her son for sharing his mother's exquisite masterpieces with the world! To see more of her work, just take a look at his Flickr page.