The results are in for the First Annual Flamie Awards (inspired by the CLF Flaming Hook of Justice) . . . and in the category of "Best Crochet Design for Home Decor" the winner is . . .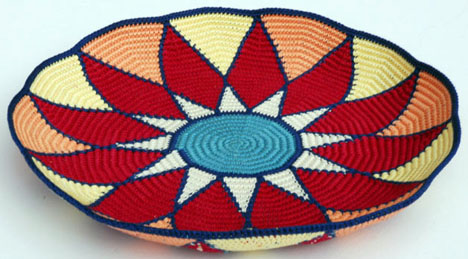 Sunburst Bowl from the September/October issue of Crochet Today!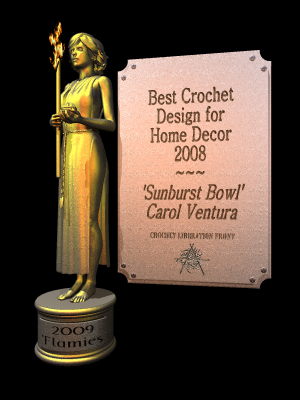 Crochet Liberation Front Flamie Award
Just in case you missed it, you can still listen to the awards ceremony at Getting Loopy. "Part Duh" of the awards show will air on March 30th. For more about this tapestry crocheted bowl, please look at my earlier blog post. And all of you out there in cyberland, thanks SO MUCH for voting for my design!