Looking for a Christmas present or a New Year's resolution? How about gifting or learning a new skill? Crochetville is offering several online classes, including mine that will teach how to bead and then felt the tapestry crocheted 3.5″ wide felted cell phone bag below.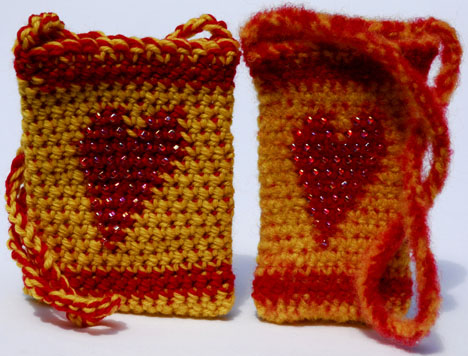 Bead tapestry crochet reversible cell phone bag before and after felting.
The loose stitch used for felted tapestry crochet is perfect for beginners. Students need to know how to chain, slip stitch, and single crochet, but will be taught how to change colors, place beads, and felt their project in the washing machine.  These skills can then be used to create a variety of other projects – maybe even next year's gifts! Happy holidays!