Have you seen Crafty Andy's fabulous blog and videos on YouTube? This eclectic guy is a tapestry crochet genius – combining yarns and stitches in wonderfully creative ways.
Originally from Puerto Rico, Andy (aka Andres Nevarez) now lives in San Francisco.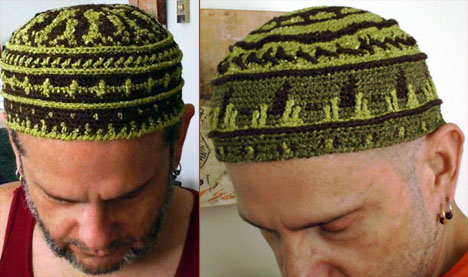 Andy crocheted his Eye of Jupiter and Celtic Sun hats earlier this year.
Andy's posts at Ravelry are supportive, informative, and often quite funny.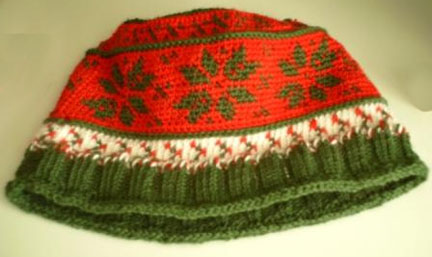 His Christmas Hat combines back loop tapestry crochet with a knit border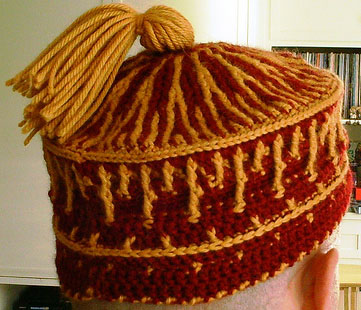 Gryffindor Hat, his newest creation, includes front post double crochet!
For a real treat – just follow the links at the beginning of this blog!