Don't have time to tapestry crochet stocking stuffers? Well, you're in luck – because a quick internet search will produce a fabulous selection of products that help support local artisans. So what's out there?
I found a rainbow of kippot like the ones below from Israel and Guatemala.


These kippot are imported from Israel and sold by MileChai.com.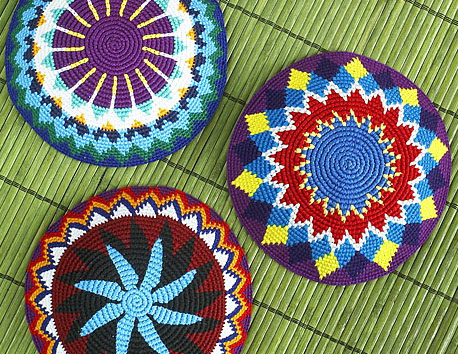 Colorful Guatemalan kippot are also available at MayaWorks.
And there's a wonderful selection of other tapestry crocheted products from Guatemala, too.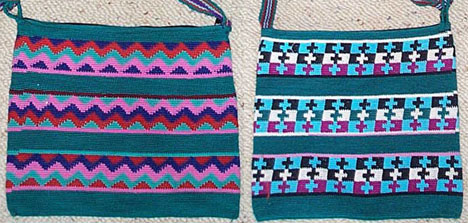 Rectangular shoulder bags from Todos Santos are sold by TerraExperience.

Cylindrical bags from Aguacatan can be found at Little Mango Imports.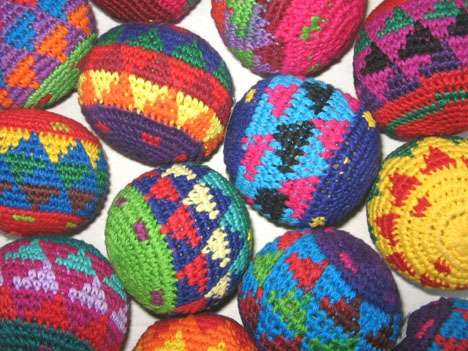 Little Mango Imports also sells these hacky sacks.

There are MANY more sites that sell tapestry crocheted items, some of which are Fair Trade businesses that pay a fair price to the producers. Happy holidays!