In honor of Breast Cancer Awareness Month, Crochet World included my Bead Felted Awareness Purse pattern in their October issue. The below final version was tapestry crocheted with Petal Pink and Aran Patons Classic Wool and #5 triangular glass beads from Fire Mountain Gems.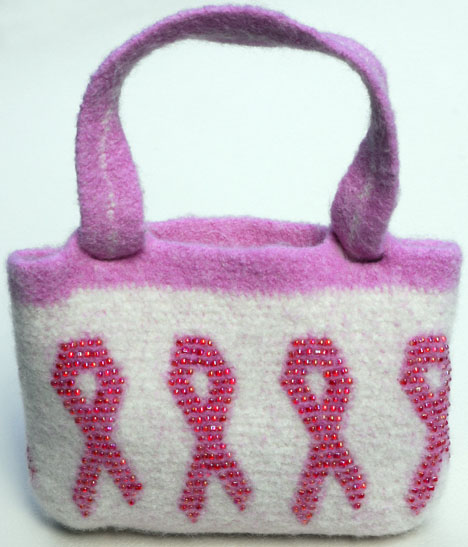 The 11" wide Bead Felted Awareness Purse in Crochet World.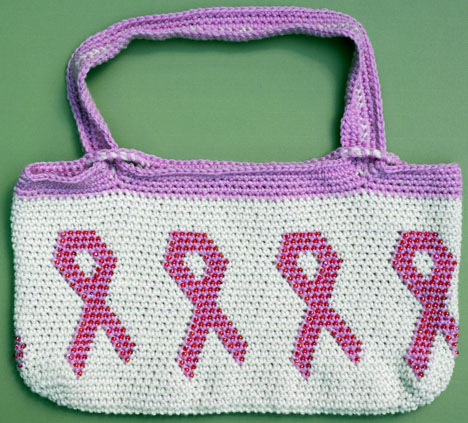 The 17 3/8" wide Bead Felted Awareness Purse before felting.
You guessed it! This pattern was perfected little by little. Never having worked with this wool before, I had to learn how it shrunk during felting. Even though I knew it would shrink more in width than height, it still surprised me! Along the way I also experimented with the size, color, beads, and straps. The first and second versions of the purse feature square beads and thinner straps.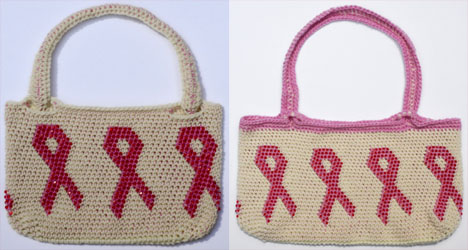 The first and second purses before felting.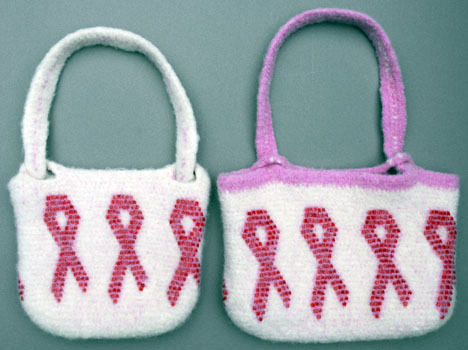 The first two purses after felting.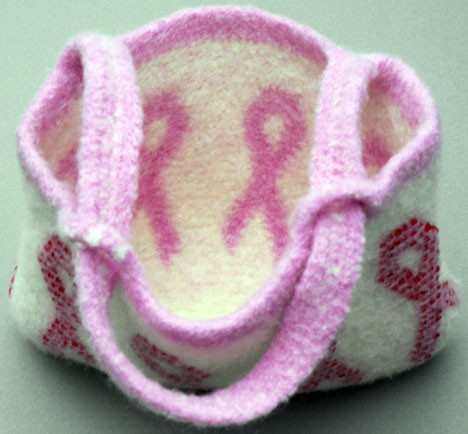 All of the bags have a surprise inside. This is the inside of my second attempt.
The beads were slid to the front of the loose stitch in all three versions.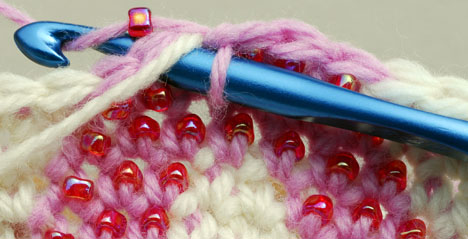 The loose stitch allows the beads to be slid to the front of each stitch.
My mother survived breast cancer, but unfortunately, she didn't survive her second round of Lymphoma. Hopefully, all types of cancer will find a cure someday soon.