Sometimes it's being in the right place at the right time or knowing the right people. Damon MacNaught recently asked me if I would like to exhibit some of my work over the summer at the Thigpen Library Gallery at Volunteer State Community College in Gallatin, Tennessee. Of course, I said, "Yes!" The show, which opens today, is a sampling of some of my earlier and later work.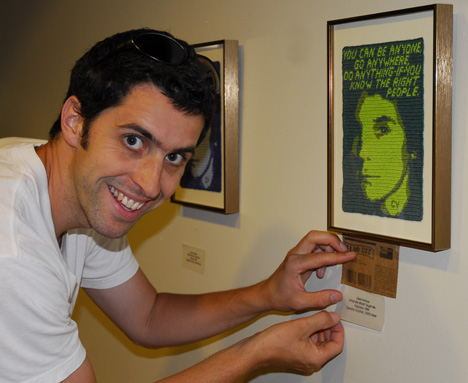 The colors of each Lessons Series (1993-1994) piece reflect individual realizations. I didn't notice which one Damon was labelling until I cropped the picture for this blog – a coincidence?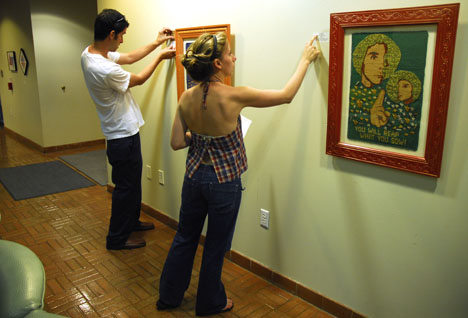 Damon and his wife, Shayna, made quick work of the installation.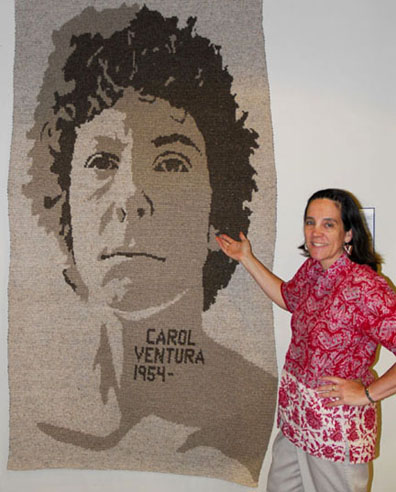 This Self Portrait (1982) is the first piece that I tapestry crocheted back and forth, switching hands and the end of every row.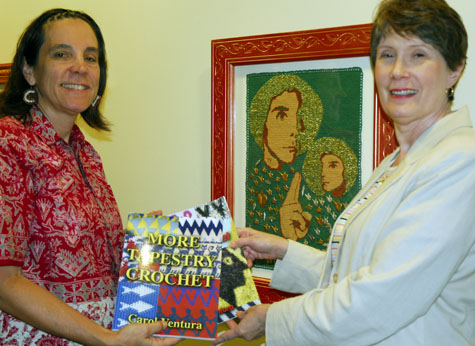 Jane Armour, from the Thigpen Library, graciously accepted copies of my More Tapestry Crochet and Bead & Felted Tapestry Crochet books, which are on display (along with some book projects) in the glass case.
The public is invited to the exhibition and also to my 10am Tapestry Crochet lecture at the Thigpen Library on July 28th, the day we take down the show. So if you're in the area between June 2nd and July 25th (or on July 28th), please stop by to experience CAROL VENTURA Tapestry Crochet!


CAROL VENTURA Tapestry Crochet exhibition at the Thigpen Gallery.