In response to many requests for a flat tapestry crochet tutorial, I recently produced a free video that includes both the Alternate-Rows-Switch-Hands-Crochet and Reverse Crochet techniques – both of which will produce a flat tapestry like the one below right.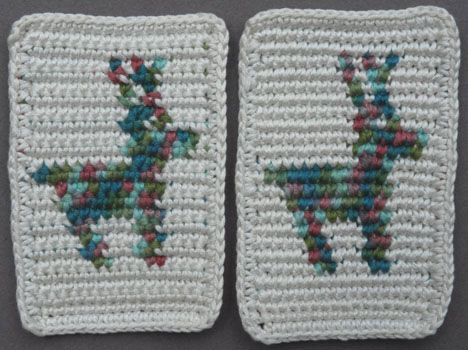 Most pieces that are tapestry crocheted back and forth look like the sample on the left. I prefer the look of the sample on the right with the front of the stitches on the same side of the fabric.
The pattern for the flat heart in the video is from my More Tapestry Crochet book.
This video is far from perfect – I could have done and said many things better – but I hope it's clear enough that you will give this challenging technique a try!