The brand new UK magazine, Inside Crochet, includes the pattern for this Handy Basket (tapestry crocheted with Size 18 La Espiga Omega Nylon). Why does it look so lumpy? Well, just about everything I tapestry crochet looks like that – until the last step of the process, "blocking".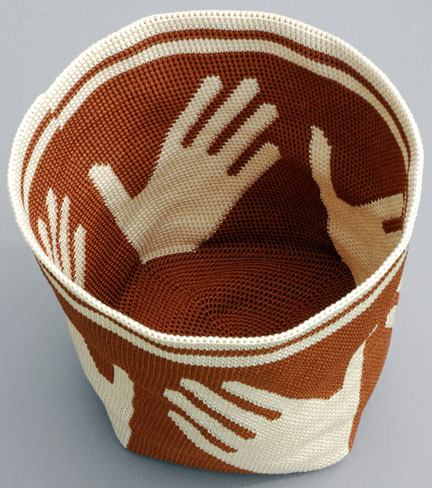 Handy Basket before blocking.
My favorite blocking tool is a steam iron. Since nylon melts at high temperatures, it's on the lowest setting that will allow steam to form. (Higher temperatures may be used with other fibers.) Steam is not absolutely necessary, but it makes blocking much easier.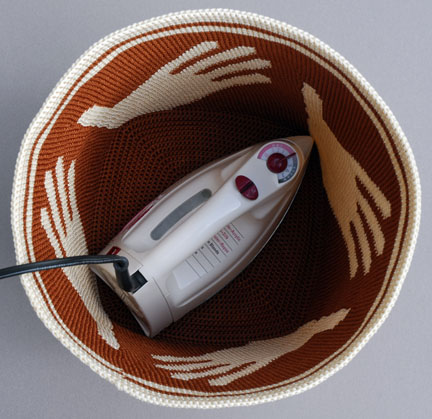 Blocking the bottom of the Handy Basket.
The iron may be placed directly onto the project, or a towel may be placed between the two to protect the surface of the fabric.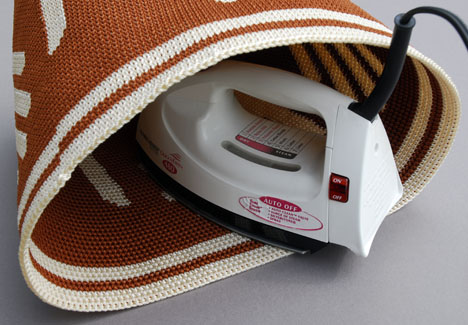 Blocking the sides of the Handy Basket.
I press down hard – on the inside and outside – all around. Fortunately, this basket is large enough that the iron fits inside without a problem. (I insert a towel-covered can into smaller baskets to help support and shape them during blocking.)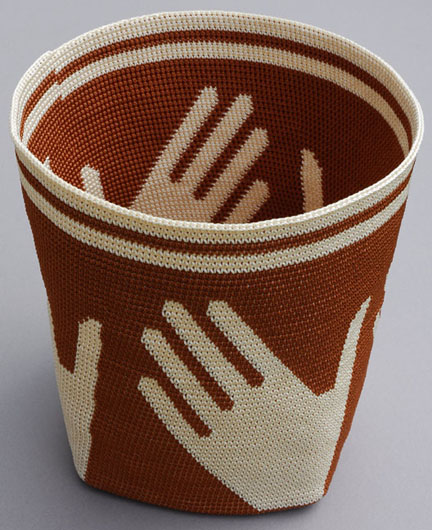 Handy Basket after blocking.
Quite an improvement,  don't you think?