A recent Kitty Bag Crochet Along in honor of Callee (aka Carol) at Happy Hookers hooked some more tapestry crocheters! Bob did a fantastic job posting a tutorial of his Kitty Bag in progress and offered lots of encouraging words and very helpful tips along the way. I especially love looking at the variations – different color combinations and straps and well – take a look-see for yourself at a few of them below!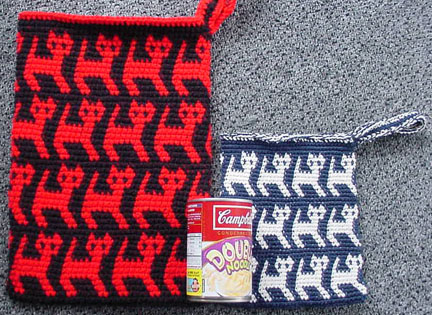 Here are Callee's first Kitty Bags.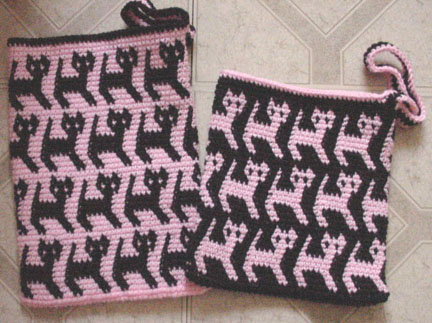 More of Callee's Kitty Bags.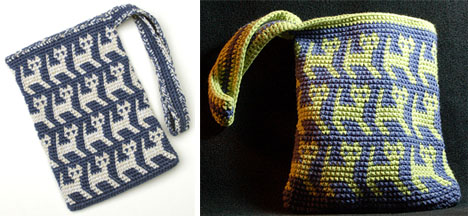 Some of Bob and DeAnna's Kitty Bag variations.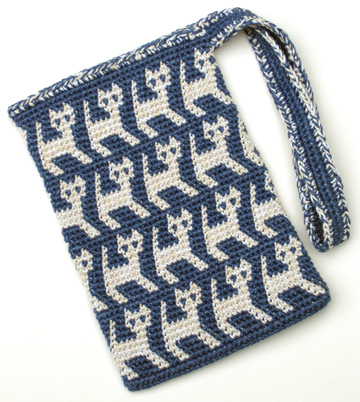 The original Perrrrfectly Wonderful Tapestry Crochet Kitty Bag.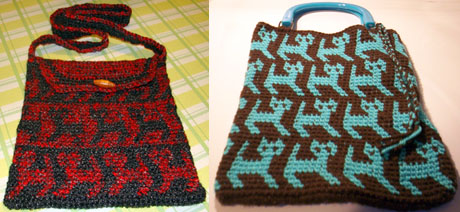 Beth and Sally's Kitty Bags.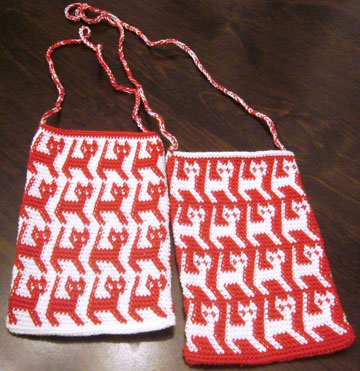 Ibby (aka Mary Ann) tapestry crocheted her Kitty Bags with Luster Sheen.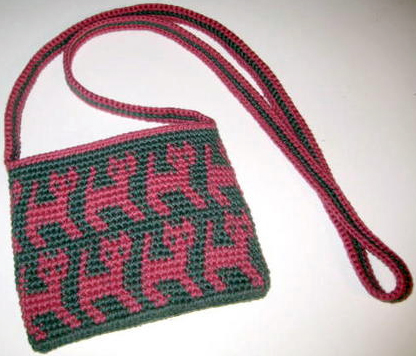 Jane struggled with her Kitty Bag, but didn't it turn out great?
If you've never tried tapestry crochet, I suggest you join Happy Hookers (just tell them I sent you so that the moderator knows you're not a spammer) and then take a look at their many other tapestry crochet CALs, including my Horse Around Purse. I guarantee they'll turn you into a HappyHooker, too!