Tight tapestry crochet stitches with J&P Coats Crochet Nylon produces a very sturdy fabric – perfect for this clock face from the August 2009 issue of Crochet World. Tapestry crocheting with nylon is hard on the hands, but much easier with a hook with a handle.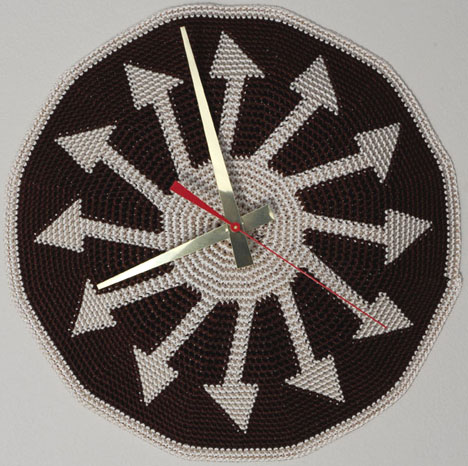 It's About Time Tapestry Crochet Clock Face, 12 1/4″ diameter

There are two ways to display this timely piece. For the domed look seen above, a clock movement with a regular shaft that uses a size C battery is best, but for the flattened look below, the clock movement needs to have a 1 1/4″ long shaft to raise the hands high enough to clear the fabric. I bought my movement and the 5 3/4″ hands online from clockparts.com.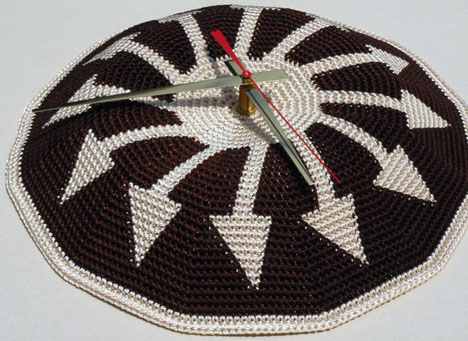 Time's a wastin'! You need to take your time to give this project a try! (I couldn't resist the puns – wait a minute – here comes another one!)