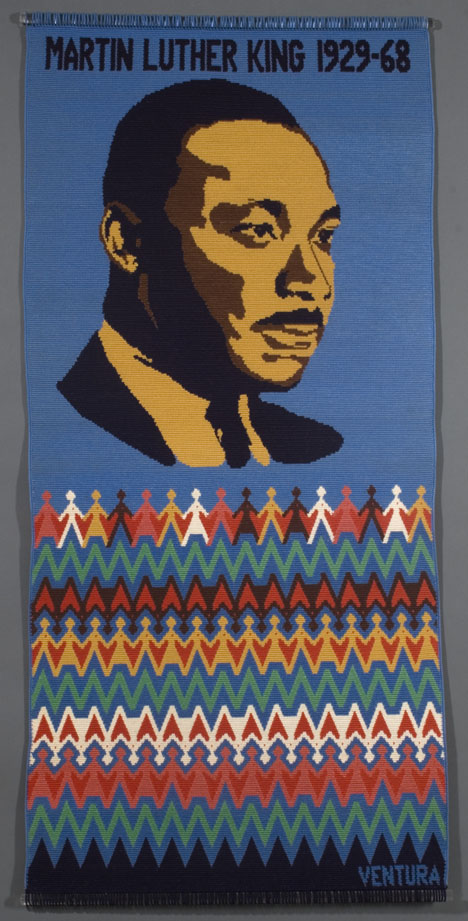 . . . I still have a dream . . . , tapestry crocheted cotton, 27″ x 56″, 1983.
The light blue background symbolizes water and green the land that both unite and divide us. The rows of people represent the different human races, which are all the same size – with their hearts in the same place. Large hearts form between them as they unite and hold hands in the top row.
While crocheting the figures, I deliberated about whose portrait to place above them. Who best promoted the idea of different types of people living and working together as equals in a peaceful world? After considering many famous mythological and real people, I realized it had to be Dr. Martin Luther King, Jr.
To design the face, I projected Dr. King's image onto graph paper that I modified to accommodate the tall single crochet stitches.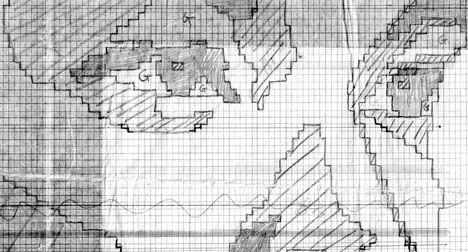 The facial proportions were good, but the curves were not as smooth as they could have been. It was after this project that I designed tapestry crochet graph paper to better accommodate stitch shape and placement.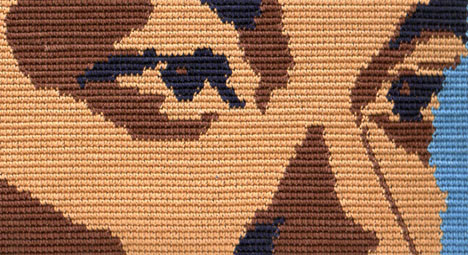 In front of the Lincoln Memorial in 1963, this great man shared his dream that ". . . all of God's children, black men and white men, Jews and Gentiles, Protestants and Catholics, will be able to join hands . . ." This is my dream, too, that people around the world will learn not only to tolerate, but also to celebrate different points of view and beliefs.
Happy Martin Luther King Day! May it be peaceful and inspirational for you and the world.