My love of tapestry crochet and the internet have really expanded my world. Thanks to people like Marketta Luutonen, who teaches in the Master´s Program in Craft Design at the University of Joensuu in Helsinki and is the Managing Director of the Finnish Craft Organization, I learned that tapestry crochet is also done in southern Europe! Marketta has shared many of her tapestry crochet pictures with me, including the ones below from Turkey. You might recognize her name from some of her publications, including Decorative Crocheting (ISBN 951-96888-4-6).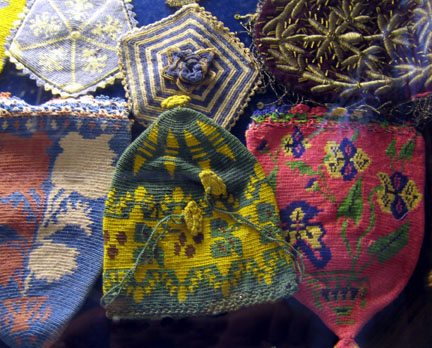 Tapestry crocheted cotton bags that date to the 1800's in the Costume Museum in Bursa.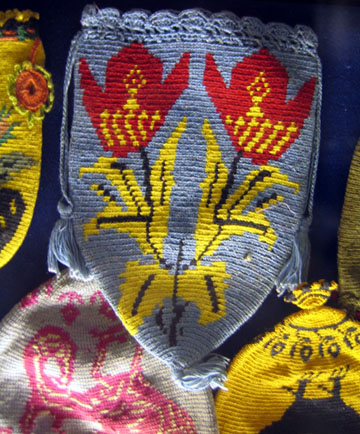 These crocheted bags are for sale in the Antique Market in Turkey.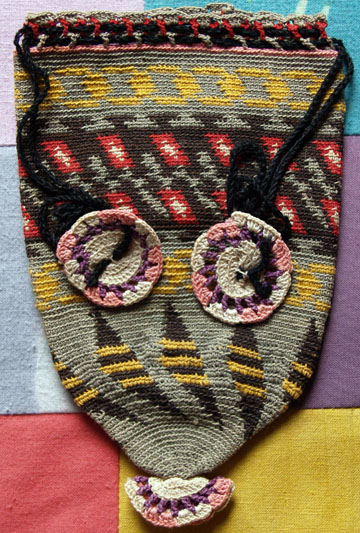 Marketta bought this tapestry crocheted cotton bag in Istanbul.
You guessed it, I just added Turkey to the list of places that I MUST VISIT SOON!