Crochet Today! just posted the pattern for my Tapestry Crochet Wallet as a free download. The November/December 2011 issue includes a picture and instructions for carrying and changing colors.
I didn't want to line the wallet, so I tapestry crocheted it with Aunt Lydia's Size 3 Fashion Crochet Thread and a size 1 (2.25mm) steel crochet hook with a handle to produce the dense fabric. A plain hook would have been OK, but the handle helped my wrist and hand work the tight stitches much more easily.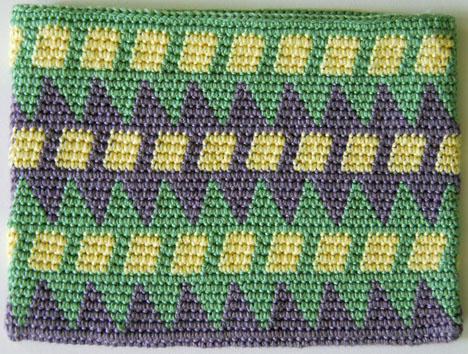 Even though three colors were used, there are only two colors in each round. The carried colors were switched five times in the solid rounds as needed.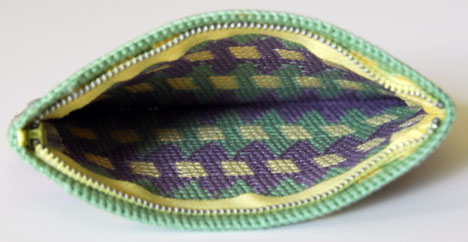 A short zipper was not available locally, so I adapted a longer one from my sewing stash. (The pattern includes zipper instructions – how to shorten and sew it into the wallet.)
This project would be great for using up small amounts of left-over thread and yarn – just switch the colors more often and / or use more colors! What a wonderful gift idea!
I hope you'll crochet this wallet for yourself or someone else – and fill it with all the money you save!